Spieth factory is a professional manufacturer for warehouse storage & material handling equipment, we have over 18 years experience on design and quality, our slogan is "Quality first, service foremost", our main product line: selective pallet racks, carton flow racks, cantilever racks, gravity flow racks, mezzanine floor racks, steel platform, medium-duty longspan shelves, light-duty angle steel racks, wire mesh racks, etc., warehouse equipment include wire mesh pallet cage, wire mesh decking, plastic storage bins, pallets both supplied in steel and plastic material, racking accessories like beam connector, safety pin, bolts and nuts, crash barriers, corner protectors, etc., we have exported to over 38 countries, and have win world good reputation, our clients repeat their order again and again from us, which enable us a good turnover of capital and steady production capability, you can rest assured that to deal with us is safe and worthwhile.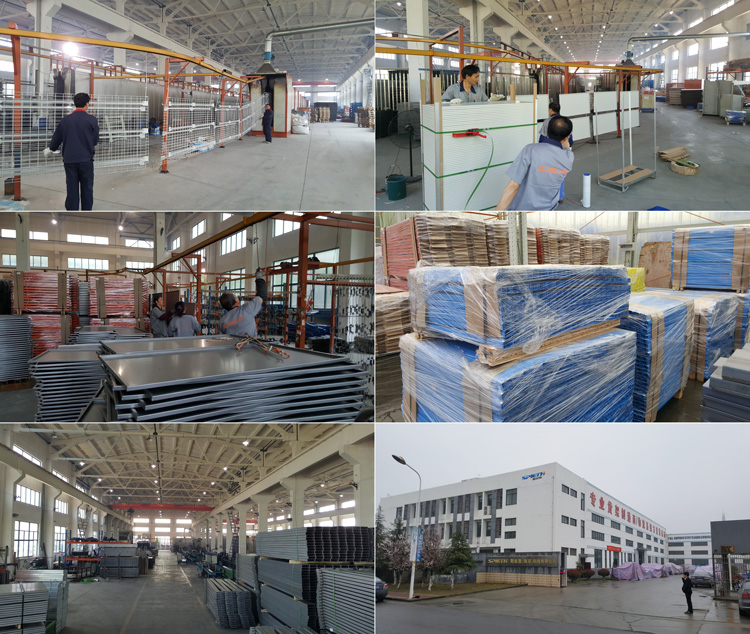 Our racks are with reinforcement's color, It's called Epoxy Coating, Epoxy coating for steel is designed to mitigate these factors by introducing a protective layer that provides strong resistance to corrosion, degradation, and impact.
If you wish to know more about us, I will send you our factory video via Wetransfer. WeTransfer is the simplest way to send files around the world, which share large files up to 2GB for free.
Below is an example of our cantilever rack system that is excellent for large, bulky, long, or oddly-shaped materials:
*Bolted steel frame with adjustable arms
*Painted any color or hot-dipped galvanized finish
*Optional arm lengths to suit your items
*Steel end-stops available to prevent piping from rolling forward
*Available as a single-sided or double-sided rack
*Delivered flat-packed, for a simple self-assembly
*This system allows multiple extension bays to be added for continuous spans of storage.
Wish you the best of luck for the future with the coming Peak!!!
---
Post time: Nov-22-2021