Slotted Angle Racks for Home Storage
Product Detail
Product Tags
The home storage slotted angle racks are suitable for light-duty goods. A simple and economical solution suitable for a wide range of uses. The perforated steel angle racks are completely detachable, which means they can be modified or expanded in height and length. The steel slotted angle shelving and racking systems are very suitable for manual storage of light or even relatively heavy loads.
Slotted angle racks provide a complete and practical solution to the storage needs of the organization. The medium-duty slotted angle steel frame is made of the best low-carbon steel on the market. We provide various slotted angle brackets with variable shapes and sizes according to the requirements of our customers.
We are always committed to meeting individual and industry-based requirements. For the best storage options, we can always use our two-tier/three-tier slotted angle racks for home storage at market-leading prices.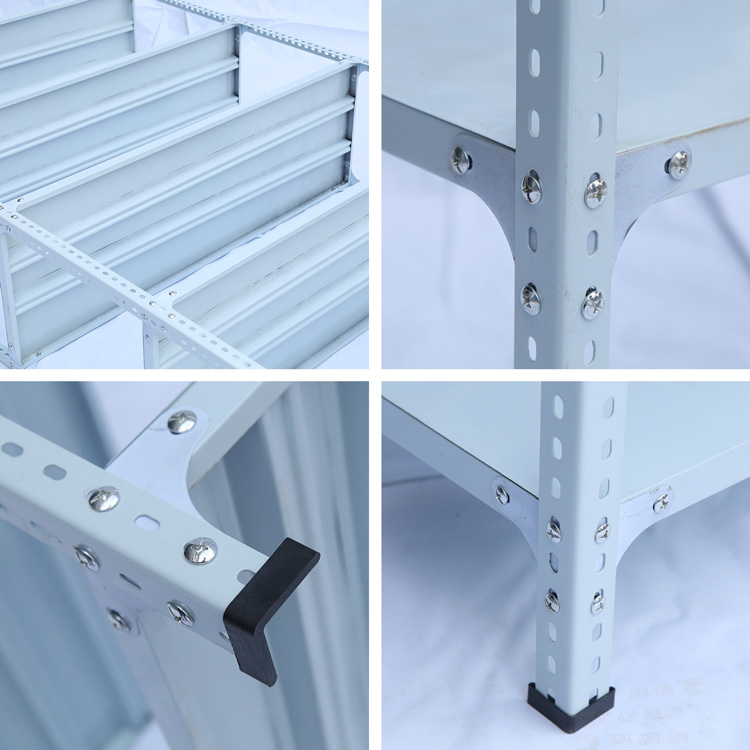 Features of Slotted Angle Racks
1) Material: High grade of cold-rolled steel
2) Finish: deoiling –phosphating –plastic spraying
3) Loading capability: 80-150kg/layer
4) 3,4,5,6 layers are available, and the layer height could be adjustable for free
5) Different dimensions, weight capabilities are available for us
6) widely used in electrical, medicine, supermarket
Advantages of Slotted Angle Racks
1) Cut-in composite beam structure, easy to install and disassemble
2) Height of each layer can be adjusted freely for convenient storage
3) Connection of main and subsidiary frames for saving space and costs
4) Enables efficient storage of a wide range of goods
5) It can be used single or connected one by one freely
Light duty slotted angle racks non-standard specifications available, if you have special requirements, pls contact me, it can be designed as per your needs.
---
Previous:
Slotted Angle Iron Shelving
---
Write your message here and send it to us
Products categories