Light duty shelving is a smart choice for the systematic organization of your workshop,garage or commercial space.
All Light duty metal shelving units are easy to assemble with different kinds of interlocking utility storage levels.
Our Light duty shelves feature adjustable shelf heights to store what you need when you need it.Provides direct access to your materials and products in a self-arranged layout that suits your space and needs.
The Light duty Storage Rack (LD) holds light loads and cartons Ideal for backroom retail storage,and it is great for easy access to products.Light duty storage is available in a variety of configurations Complement your warehouse.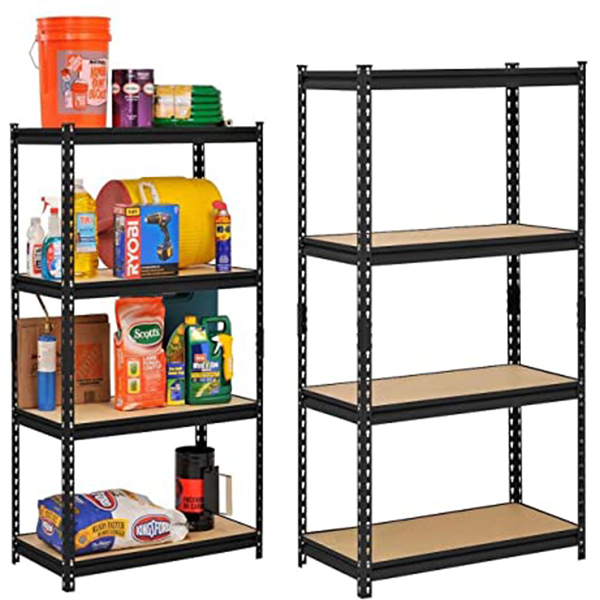 1.Advantages:
Universal angle steel shelf is a light-duty shelf,made of high-quality cold-rolled steel plate,stamped and formed,easy to disassemble,easy to adjust,flexible in combination,and strong in deformation ability.The number of layers can be increased or decreased according to customer placement requirements to achieve the best storage.Effect.
2.Features:
Consists primarily of uprights and steel laminate for manual handling of lighter loads.The steel laminate is bent in four dimensions according to the required size by using the Japanese standard spcc cold plate,and the bottom is welded into the form of concave beads.This structure has the characteristics of material saving,good bearing conditions and smooth surface.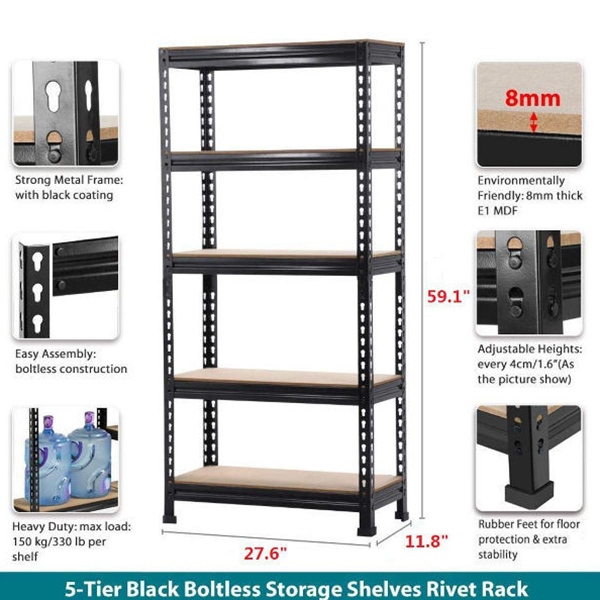 1.Shelf column: made of equilateral angle steel punched on both sides.The holes are arranged in a straight line with a distance of 50mm,and the column holes are used to install the laminations.
2.Shelf steel laminate: cold-rolled steel plate is bent on four sides according to the required size.
3.The column and the steel plate are connected to the fixed shelf through quick buckles and triangular fixing pieces.
4.All parts of the shelves are carefully machined and assembled.After polishing,pickling,phosphating,automatic powder electrostatic spraying,drying and other processing procedures,it is assembled into finished products.The surface of the finished product shelf produced is smooth and beautiful; the laminate can be freely adjusted up and down,and it is easy to disassemble and assemble.
3.Application
1.Usually used for the storage of small to medium and light cargo.The single-layer load-bearing is preset within ≤150kg.
2.Mainly by manual,manual handling,storage and picking operations.
4.Application Scene:
1.Widely used in enterprise warehouses,supermarkets and institutions,our product design has reached the same level of products in developed countries.
2.Light duty shelving can also be equipped with anti-static facilities on the laminate.They can be made into anti-static shelves and are now widely used by electronics companies.
3.In the same orientation Light duty shelves can also be bolted to full racks.
---
Post time: Jun-21-2022