Buying used racks may work out of the box,but for complexity,longevity,expansion,or seismic issues,the new racks are the best choice.
In a tough economy, many warehouse managers and owners want to save a little by buying used pallet racks. While this may be a viable option, it may cost more than expected and has limitations. So when does it make sense to buy a used versus a new pallet rack?
In general, it may make sense to buy used storage racks when they are in good condition, relatively new, used in non-seismic situations, and basically just without a mix of uprights and beams from competitors (not specialized systems) .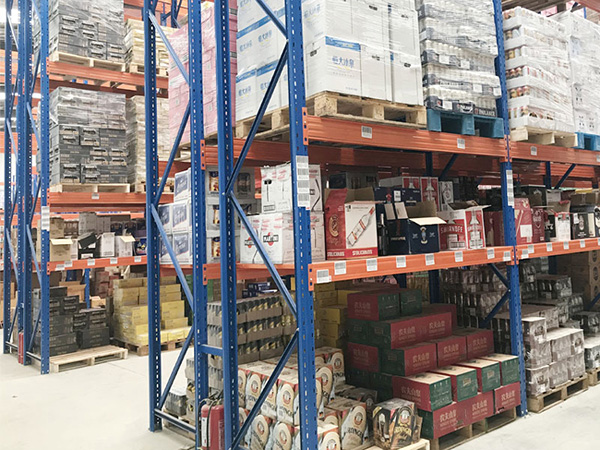 However, changes in seismograms and stricter requirements make getting help more necessary today than in the past. "Only a few areas have been designed for seismic requirements in the past," said Spieth Storage engineer Fred Veng. "The requirements are tighter now and the zoning is wider. If you buy a rack in one area, you may not be able to pass the code in another. Spieth Storage is a major designer and manufacturer of warehouse material handling, storage and security products, Has been helping plan warehouses since 1999.
Changes of building codes and certification requirements could also make buying used shelves more uncertain. Changes of specifications mean that older capacity ratings may not meet current specifications. So the rack may not be allowed at the old rating.
The racks manufacturer associates publish specifications for the design of steel structures, respectively. Your racking system must meet these codes as well as your local building and fire codes.
For example, the current certification requires a loading plate stating the maximum rack capacity for forklift drivers. Older warehouse shelves may not only lack such load plates, but also lack shelf capacity documentation.
"As a rule of thumb, if you can't easily find used storage rack capacities and documentation online, you should probably pass," Fred said. "The same is true if a manufacturer goes out of business, or if a product line goes out of business." It's important to make sure sellers have proper product liability insurance; this can be a problem for manufacturers that go out of business.
"One advantage of buying pallet racks is that it usually includes help with seismic calculations and permitting," adds Fred. "Without this help, people buying second-hand shelves may have to pay for testing and consulting, which could erode any initial savings."
According to Fred, buying new pallet racks often makes sense when they are used in high seismic areas, more complex or integrated systems, and possible future additions or expansions.
Along these lines, new pallet racking can be tailored to the size, capacity and flow of the warehouse, while older racking often requires more compromises or workarounds to fit existing facilities. For these reasons, Fred recommends new racks for any special application, such as pick-up modules with floors, integration with other products, and automated handling systems.
Newer warehouse racks also tend to have the advantage of being made of high-quality steel, with yield strengths in the 50,000 psi range, as opposed to older commercial steels, which are typically in the 33,000 psi range. Since the newer, high-quality steel is about 50% stronger, that means a higher frame structure, more capacity and shock resistance.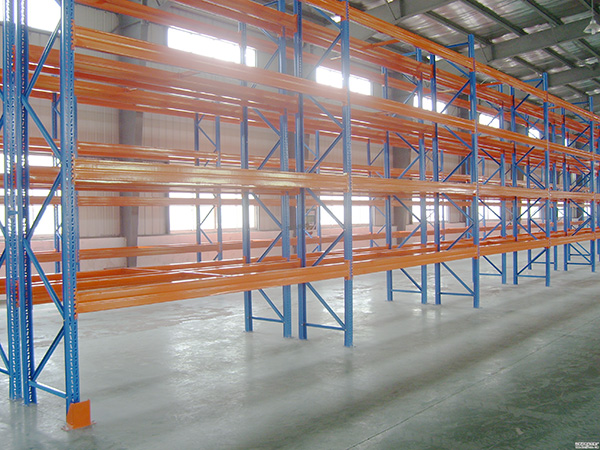 New storage racks may have better quality control and beam fit, tighter tolerances and plumber racks. This helps improving material handling efficiency and reducing maintenance. The impact and chip resistance of the powder coat paint for the new racks is also significantly better than the typical spray paint for older racks, which further reduces maintenance and enhances the look. While newer racks almost certainly use lead-free, non-toxic paint, older racks may not.
So when does it make sense to buy used or new pallet racks? For the simplest applications, older racks may be fine. But for anything that might involve complexity, longevity, or scalability, new racks might be the best option. Otherwise, it may be "you get what you pay for".
Spieth Storage is the only single-source manufacturer of pallet racks, push-back racks, drive-thru racks, portable racks, cantilever racks, custom shipping racks, mezzanine, picking modules, industrial containers and industrial safety barriers in China.You can contact us for the racks' design,manufacture,installation and so on.
---
Post time: Jun-09-2022