Mezzanine platform pallet rack for Warehouse Storaging
Product Detail
Product Tags
Mezzanine platform pallet rack is a fully assembled light steel structure. The columns are usually made of square or round pipes. The main and auxiliary beams are usually H-shaped steel or cold-rolled steel. Compared with the traditional patterned steel floor or steel grating floor,it has strong bearing capacity,good integrity,good load uniformity,high accuracy,flat surface and easy to lock and other advantages,and easy to match the lighting system.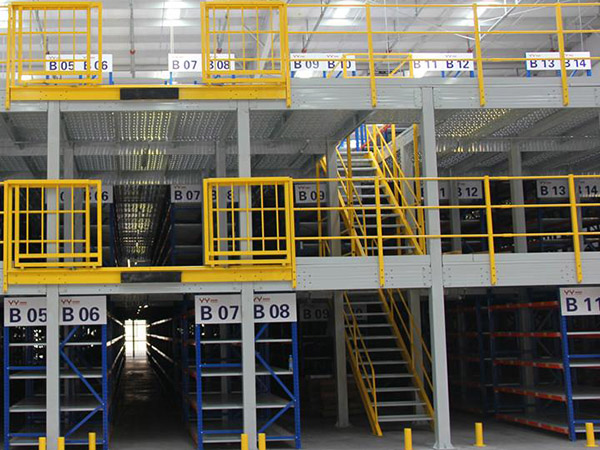 Mezzanine platform pallet rack structure layout should pay attention to the following points:
(1) meet the requirements of process production operations;
(2) to ensure the safety of traffic operations;
(3) Make full use of the allowable span of the flooring to reasonably arrange the beam grid.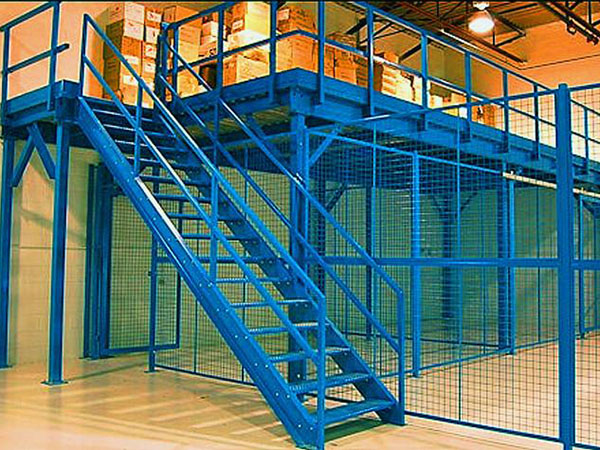 Steel platform beams mainly use hot-rolled section steel. When the span is large,section steel or welded I-beam composite beams can also be used,and tripods,support brackets or direct support on the factory building and other structures;
Our Warehouse mezzanine floor panels are available in a variety of types,including plain,checker plate and perforated panel. The goods are delivered to the second and third floors by forklifts,lifting platforms or freight elevators,and then transported to designated locations by trolleys or hydraulic pallet trucks. Compared with reinforced concrete platforms,this type of platform has the characteristics of fast construction,moderate construction cost,easy installation and disassembly,easy use,and beautiful structure.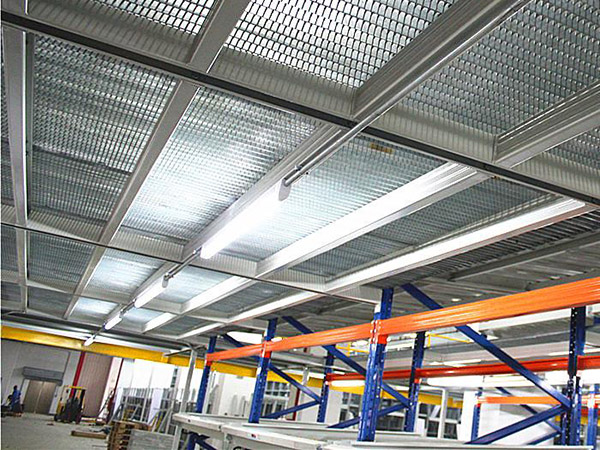 The distance between the columns of such Mezzanine platforms is usually within 4-6m,the first floor is about 3m high,and the second and third floors are about 2.5m high. Floor load is usually within 1000kg per square meter. This type of platform allows the closest combination of storage and management,and can be used as a warehouse office upstairs or downstairs.
Mezzanine platform pallet rack systems are mostly used in machinery manufacturing,automotive,electronics,light industry,machinery,medicine,e-commerce and other industries.
---
---
Write your message here and send it to us