Drive in & through pallet racks for Industrial Storage from Spiteh Storage
Product Detail
Product Tags
Our Drive in&through racks good choise for storaging large volume but fewer varities goods. It reduce 35% even more utilize area requirements compare to standard Selective pallet Racks when have the same pallets storage capability. Drive in&thru need fewer aisles than selective racks, enhace the utilize of the warehouse area. But in warehouse daily working,drive-in&thru racks need the forklifts drive directly into the rack, subject to more abuse than any other type of racks.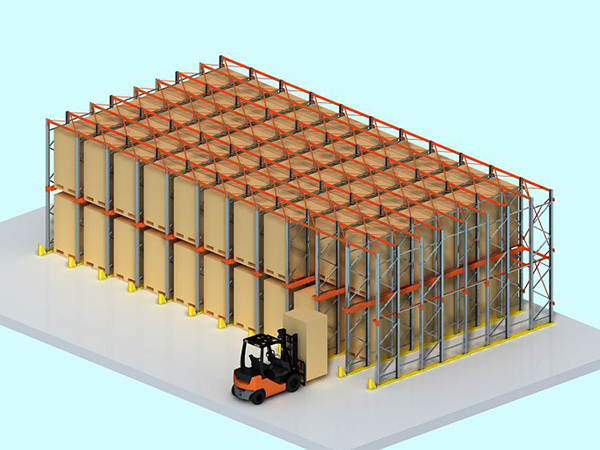 Advantages:
1.(LIFO)Last in first out and(FIFO)First in first out,2 inventory rotate modes for choice.
2.Load rails use flared entry design, easier bay access operation.
3.Reduce warehouse area need in the same storage capability requirement,save money compare to other types of pallet rack systems.
4.Lower profile arms increase clearance and decrease possible product damage.
5.Welded rail stops prevent loads pushed off,more safety for warehouse worker and pallet goods.
6.Higher density but less selectivity compare to selective Pallet Racks.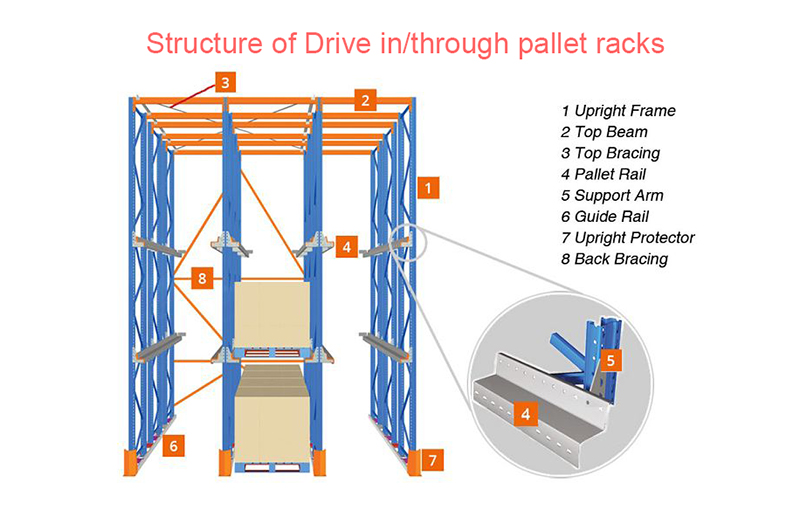 All racks of Drive in&through racking sytem integrated as one structure,minimize the waste using spaces.
E.g. 900 pallets storage space comparison (shown as image)
Conventional selective pallet rack:
Whole warehouse 30×20 sq.m.
Drive in/Through rack system:
Only 40% of the space 14×18 sq.m.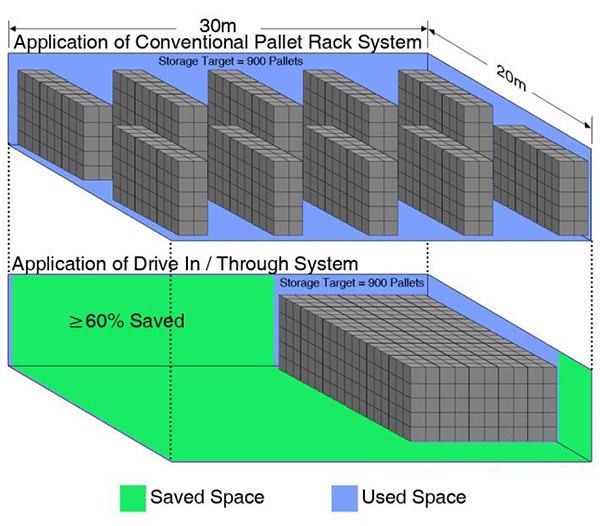 The drive in &through racks are very suitable for large volume storage and pick-up. First-In-Last-Out (FILO) mode and First-In-First-Out (FIFO) mode are optional for different warehouse storage purposes. FILO suitable for long-term or no expiration warranty goods, such as electrical products, clothes and shoes, office supplies, tobacco etc., and the FIFO usually applied for short-time validation products with pack-to-deliver purpose in manufacture warehousing facilities, such as pharmaceutical products, food and drinks etc..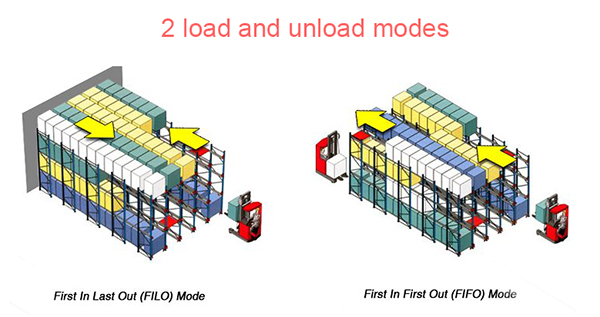 Dimension limited of the Drive in&through:
Considering the safety factor of the drive in &through rack system, the total height should not exceed 5 levels (usually 7 meters / 24ft.), and depth of the lane should not exceed 7 storage space units (usually 9 meters / 28 ft.), and pallet weight should not exceed 1100 kgs (2400 lbs).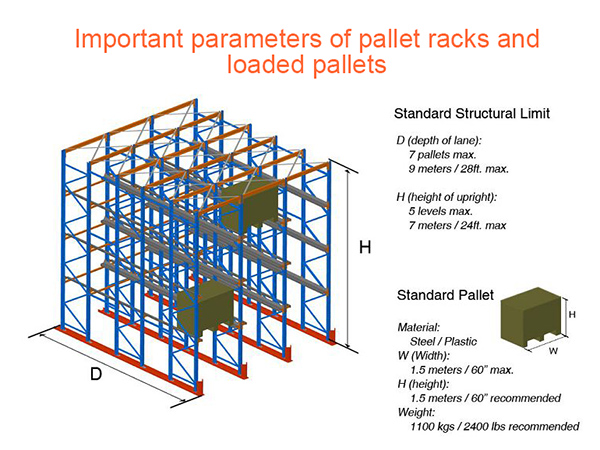 Forklift Dimension
The width, maximum elevation height and the turning radius all affect the rack selection and layout.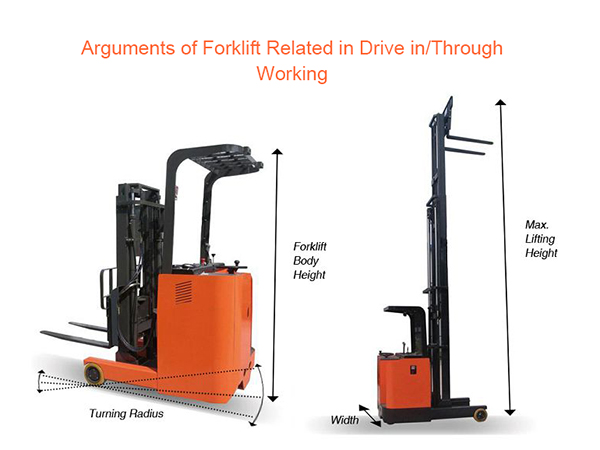 As a professional pallet rack system supplier,Spieth Storage have provided many successful Drive in&through racking projects for our customers' industrial storage need.Our rack products have pass the certificates such as CE,AS-4084,RMI,etc,just enjoy our one-stop service of pallet rack warehouse building,from design to installition.
---
---
Write your message here and send it to us