light duty boltless rivet shelves supply by spieth storage
Product Detail
Product Tags
This is a light duty rivet shelves with 90KG loading ability per layer use roll-form upright thinner than corner steel uprights,easily assemble and adjustable.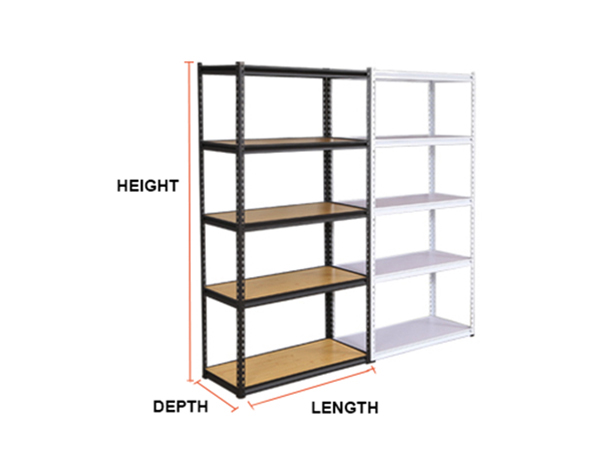 Our Boltless rivet shelves made from high quality steel,have beautiful appearance and strong bearing capacity, can be used in a variety of occasions,such as garages,super market,industrial light weight storage etc..
Features of this boltless rivet shelves:
1) Every layer of the board can be adjusted freely;
2) Color and sizes customized for your requirements;
3) Durable standing posts are good looking and anti-rust with good powder-coating;
4) Popular design and perforated back panel, easy to assemble and dismantle, have strong construction.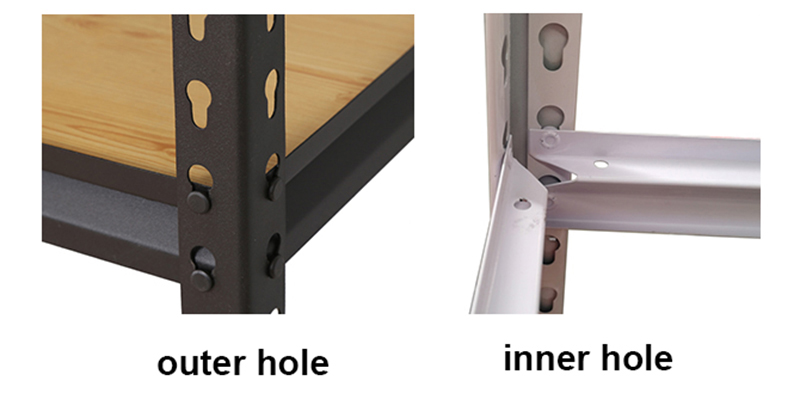 Outer Hole Uprights
The outer hole design is more convenient for installation and layer spacing adjustment.
Inner Hole Uprights
The inner hole design is more load-bearing and very beautiful.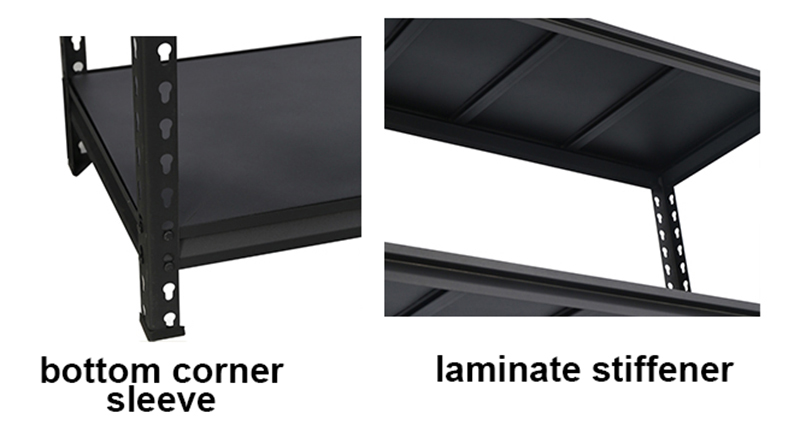 Laminate Stiffener
Each laminate is equipped with stiffeners which has stronger load-bearing and is not easy to deform.
Bottom Corner Sleeve
A protective corner cover is installed at the bottom to prevent slip and protect the floor.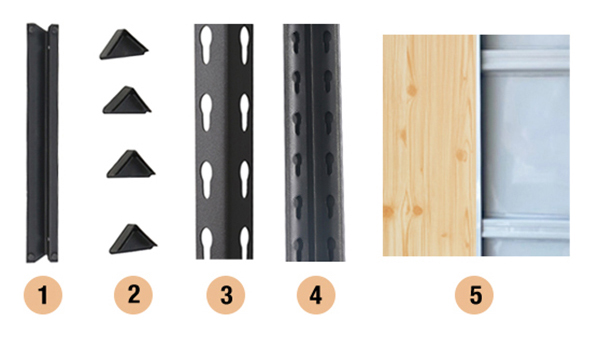 Boltless Shelf Components:
1. Beams(Z n C shape selectable)
2. Foot cover
3. External hole uprights
4. Inner hole uprights
5. Wood laminate or iron laminate
Spieth Storage supply from light duty to heavy duty shelving racks,used widly in many scene showed in the following image,structure contains bolted and boltless,corner steel and roll-form,size and color coustomize to your need,welcome to inquire us.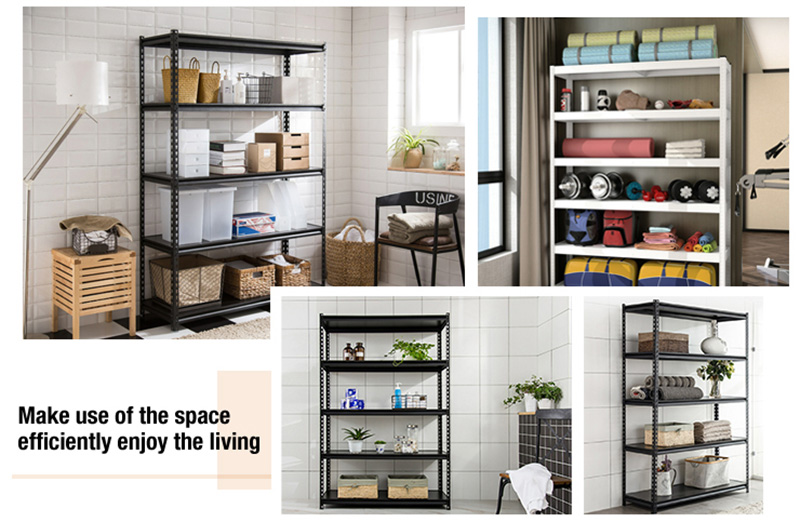 ---
---
Write your message here and send it to us