The warmest place for everyone is at home, which is also the spot where the heart has worked hardest to establish. However, when you enter the door and discover a messy house, how can you eliminate the fatigue of a day away?
In fact, whether it is the kitchen、the bedroom, or the living room, there will always be a pile of small things nowhere to put in the big space. At this time, a boltless rivet shelving for storing goods is very necessary.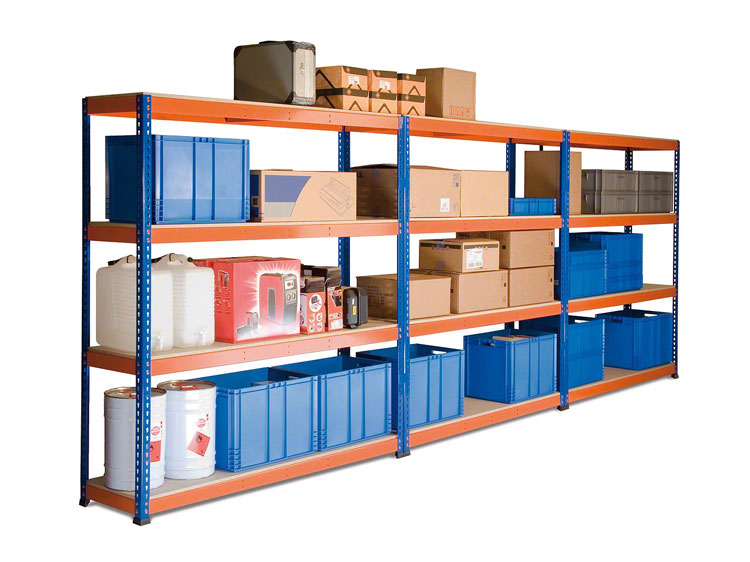 1. Large bearing weight
Boltless rivet shelving is a kind of light duty shelving. It has a highly diverse range of uses, not only used in small and medium-sized, light warehouses but also can be used in small stores. Aceally use high-quality steel, boltless rivet shelving bearing 80-150kgs or even higher, has excellent stability. Whether it is the storage of sundries, books, or kitchenware, it is more than capable, and highly cost-effective.
2. High quality
The shelf parts are electrostatically sprayed during production to make them watertight, wear-resistant, and corrosion-resistant. Unlike ordinary household storage racks, which are easy to rust when wet or become brittle and then cracked by sunlight. It functions effectively indoors, even outdoors.
3. Simple assembly, free design
Boltless rivet shelving mainly consists of posts, beams, and MDF boards. The components are easy to understand and easy to assemble. The color and number of layers can be chosen depending on where you want the shelves placed, and you can manually change the height of each layer to meet your needs. Design your own shelving, so that each layer is full of life.
4. Environmental protection
Furthermore, this shelf has the benefit of protecting the environment. Because it is made of high-quality materials, its lifespan is long. It also prevents the waste of resources caused by clutter.
Don't let clutter reduce the quality of your life. Design your own shelving, so that each layer is full of life.
Previous:
The service life of storage shelf racks
Next:
---
Post time: Oct-26-2023